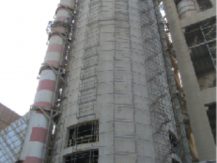 Structure after erection of scaffolding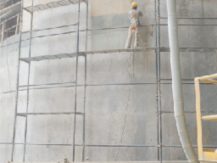 Surface being prepared mechanically with grinders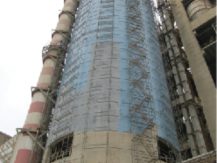 Coating work under progress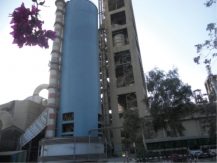 Structure after completion
As one of the rare projects that was actually preventive in nature, not curative, the project was handled without the pressure of time or schedules.
THE CHALLENGE :
The structure was to be given a protective coating as a preventive maintenance measure, so as to avoid damage in the future.
THE ODDS :
Given the height of the silo, the working heights varied from ground level up to 72 mts.
OUE RESPONSE :
Once we selected the system we were going to utilize, the scaffolding was designed and erected that allowed for an easy, speedy and complete application of the protective coating.