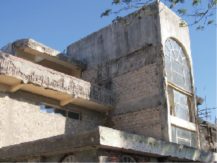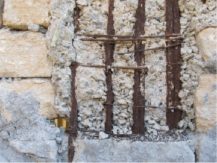 Corroded reinforcement, honeycombed concrete, improper lapping of reinforcement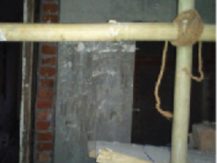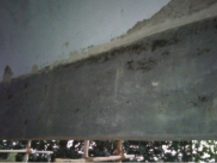 Because of space constraints as well as the age of the structure, conventional systems could not be adapted, and we had to improvise.
THE CHALLENGE :
This old hotel was suffering from widespread disrepair, thanks to steel corrosion, bad construction quality, effects of ageing, water seepage, de-lamination of concrete, reduction in reinforcement size and a badly damaged core.
THE ODDS :
While the damage was colossal, it was not so apparent. The client did not expect such damage and hence we were subject to a severe budgetary constraint.
OUR RESPONSE :
At the outset, curative and preventive measures were taken to tackle the corrosion while we grouted the cavities in the core concrete and patched up other damaged concrete sections
All other structural elements were reinforced with additional steel and the final touch was a protective coating that was done on the entire structure