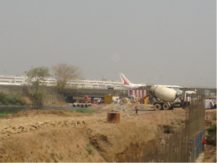 River tunnel underneath the runway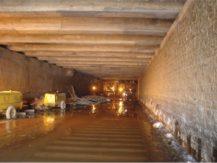 One of the three tunnels after diverting the river flow and dewatering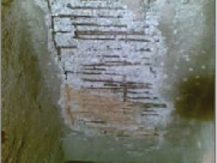 Damaged slab panel (Exposed reinforcement)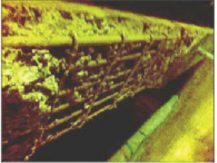 Cover portion of the beam exposed due to reinforcement corrosion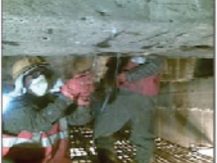 Grouting of beam in progress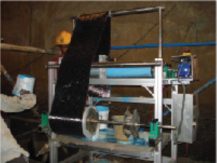 Carbon fibre roll on a wet lay machine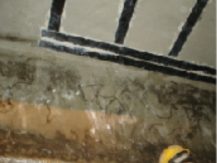 Strengthening of beam in flexure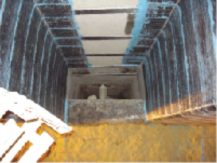 Strengthening of beam and slab in shear
We ensured runway operations continued unhampered while carrying out the retrofitting from under.
THE CHALLENGE :
The issue centered around the airport runway bridge, which was primarily designed for smaller aircraft.
Our objective was to enhance its capacity to meet new requirements while ensuring the functionality of the river tunnel underneath the runway.
THE ODDS :
An uncompromising deadline of only 45 days
OUR RESPONSE :
Starting out with diverting the river flow and dewatering, we chose to first grout the exposed corroded beams, then externally reinforced the structural elements using carbon laminates and carbon fibre to strengthen them.