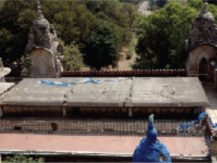 Aaina Hall before repairs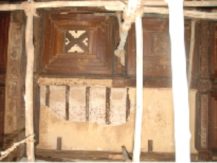 Seepage resulting in corrosion of steel, delamination of plaster and decay in wooden members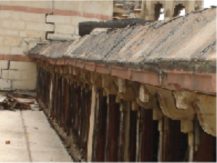 Damaged/dislodged stone cantilever portions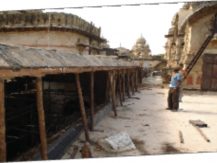 Cantilever slab – after aligment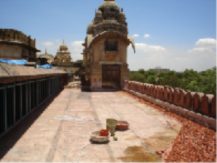 Steel section replaced and waterproofing in progress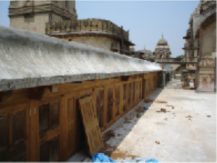 Wood cladding work in progress
The major hurdle was jacking up the deflected slabs to their normal position without causing further damage or breakage.
THE CHALLENGE :
Aaina Hall, a composite structure boasting wood, steel, stone and lime concrete, housed in the sprawling Lakshmi Vilas Palace, was in a distressing state of disrepair.
THE ODDS :
Understanding the materials used and analyzing the proportions used as well as the method of construction to make the restoration strong and seamless.
OUR RESPONSE :
All slab panels that were deflected were jacked up to their original position
The entire slab was waterproofed
Damaged structural members in steel, lime concrete, wood and stone were restored or replaced if required